SOLUTIONS
Manufacturing Overview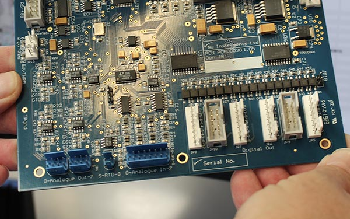 With over 55 years of manufacturing expertise we add exceptional value to our customers by providing end-to-end to complement our core services.
Ranging from Value Engineering in design, to FAIR reporting and Special Processes, we are trusted in our ability to deliver scalable solutions for finished assemblies under one roof.
As a Contract Electronics Manufacturer we have core solutions in place to cover all aspects from design to finished products.
Surface Mount Assembly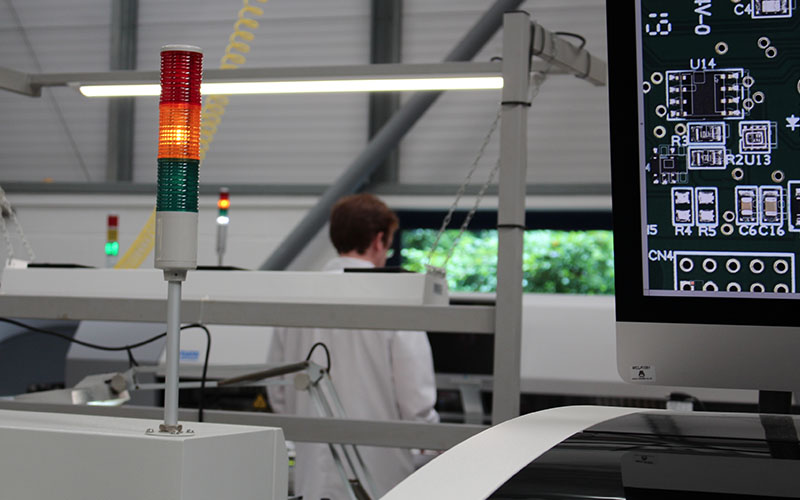 Mowden have continually invested in technology to enable the placement of some of the smallest SMT components in the industry. We use fully automated My-Data SMT technology, which is known for its accuracy and flexibility in addition to being extremely capable on low or high-volume applications.
100% Automated Optical Inspection
Leaded and lead-free (ROHS Compliant) assemblies
Ability to place all types of components including BGA's, QFN's and QFP's, ranging in size from the smallest 01005 casings increasing to 56x56mm²
Industry leading DEK solder paste printing
High speed accurate placement of up to 16,000 components an hour.
Fast changeover time between batches.
Conventional Assembly – Through Hole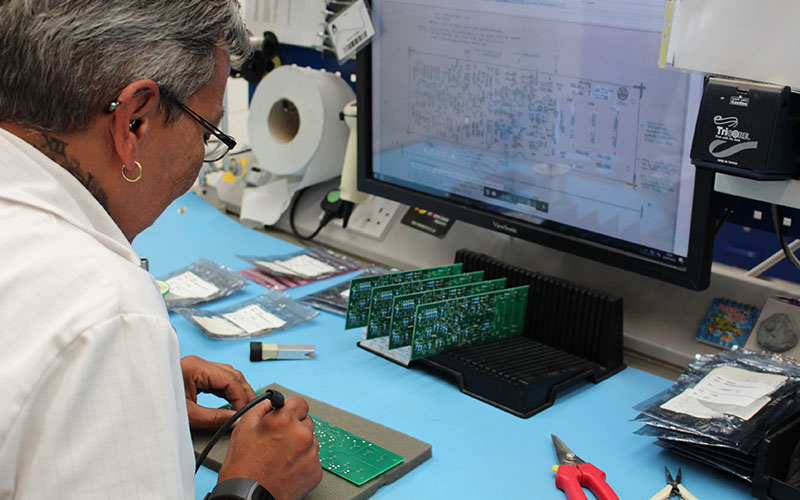 Using conventional, through-hole PCB assembly methods, Mowden have over 50 years experience manufacturing assemblies from straightforward to highly complex specifications.  Our experienced team of operators are fully trained to the latest IPC-A-610 standards.
Up to IPC Level 3 for critical assemblies
In-house rework facility
Dedicated Lead-free and Leaded soldering stations
Additional services such as battery welding,…
In cell manufacture and test for CEM assemblies
Box Build & Cable Wiring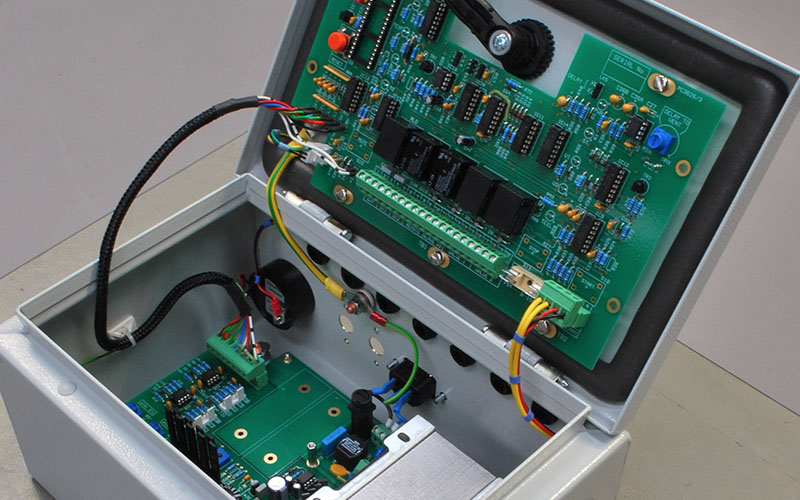 Mowden have continually invested in technology to enable the placement of some of the smallest SMT components in the industry. We use fully automated My-Data SMT technology, which is known for its accuracy and flexibility in addition to being extremely capable on low or high-volume applications.
Either full or partial enclosure build depending on requirements
Cable wiring and looming to IPC-620
Precision CNC machine shop on site for ultimate flexibility in low volume, low tolerance 
machining incorporated into a PCB box build. Click here for more information..
Strategic supply chain for components such as complex machined enclosures and Mil- Spec connectors
All assemblies are subject to rigorous checks throughout the build.  Final inspection prior to dispatching from Mowden then ensures our customers' strict order fulfilment and logistics demands are met.
Precision Machine Shop
In order for us to mitigate risk in the supply chain and to enable us to significantly increase flexibility for our customers, we have operated a precision machine shop for over 10 years at our UK factory.
We are able to complement PCB assemblies with a complete build service including housings for bespoke, low volume/ high precision machining of plastics and metals. Our ability to work with low tolerances with our range of CNC and finishing equipment.
The increased flexibility is channelled into metal and plastic assemblies, bespoke jigs and sub-assembly components, allowing quick turnaround times for our clients on bespoke projects. Often this also negates any outsourcing risk or potentially our customers having to integrate themselves at final assembly stage, freeing up valuable time.
NPI & Prototyping
Recognising that time-to-market is vital, we enable a smooth production introduction and seamless transition to volume manufacturing. This focus ensures our customers maximise their business opportunities with a timely market entry. All new product introductions are carried out in an IPC 610 environment and we utilise MYDATA SMT machines, known for their flexible capability. Our services include:
We understand that confidentiality and security of our customers IP is paramount. Because of this we encourage and regularly agree a Non Disclosure Agreement (NDA) before any exchange of information, which is flowed down the supply chain.
Feasibility studies
Right first time approach
Potential cost reduction at the design stage
Large 28,000 sq ft facility for scaleable production solutions
Supply Chain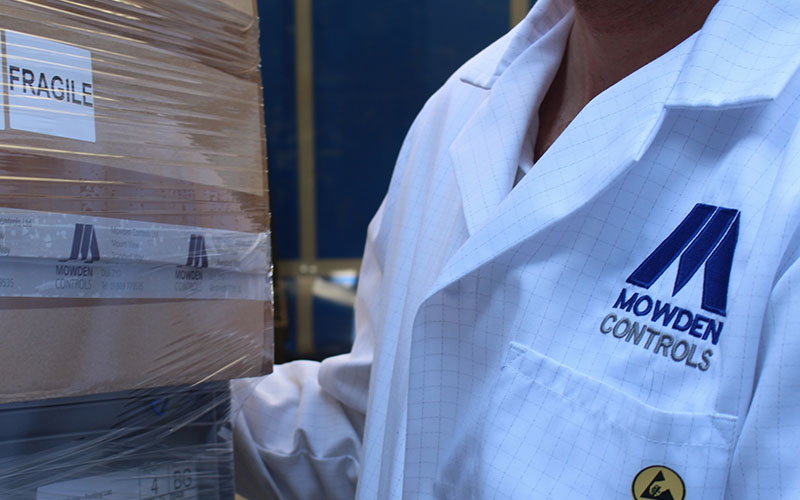 Strategic suppliers for us means trusted, high quality and local wherever possible. Building strong relationships and having flexibility and ease of communications are paramount.
Industry require its sub-contract manufacturing partners to employ the highest of quality standards
Full traceability of components where required
Approved supplier listing, auditing and performance
100% sustainable on time delivery and quality
Supplier performance
Compiling FAIR reports
Design and Development
Our engineering team has vast experience in working with product development in a diverse array of areas. From initial concept right through to manufacture, we will work with you to develop your product, ensuring we provide the right solution.
By monitoring the latest trends and developments in the industry, we are able to customise the  latest software, firmware and wireless communication methods to fully support our customer needs for fast and accurate data collection.
Feasibility studies
Risk mitigation
Design for manufacture or build to print
Value Engineering (working cost-out where possible)
Software programming and seamless integration into quick access applications
Conformal Coating and Encapsulation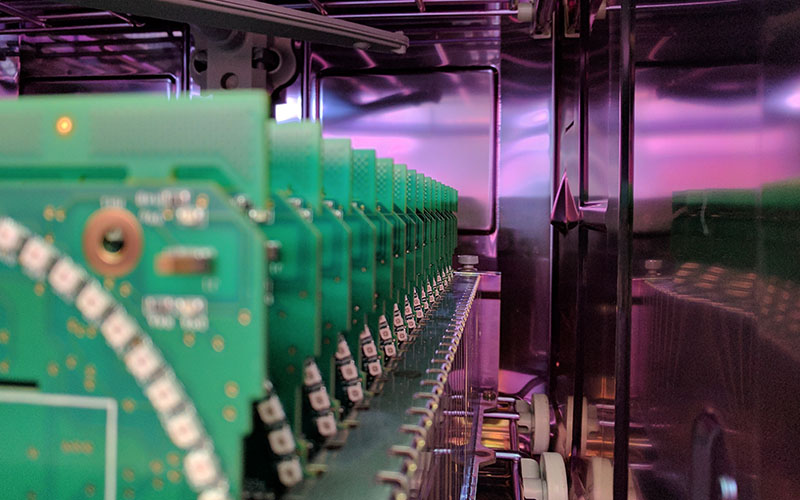 Mowden has a long history of applying a variety of conformal coating (varnishing) and encapsulation (potting) solutions. These are customised to suit each individual assembly and it's intended environment.
Dedicated in-house workstations using specialist equipment are used for the application of resins such as epoxy and silicone, which offer outstanding protection for components against harsh environments and long-term reliability in the field.
Test & Inspection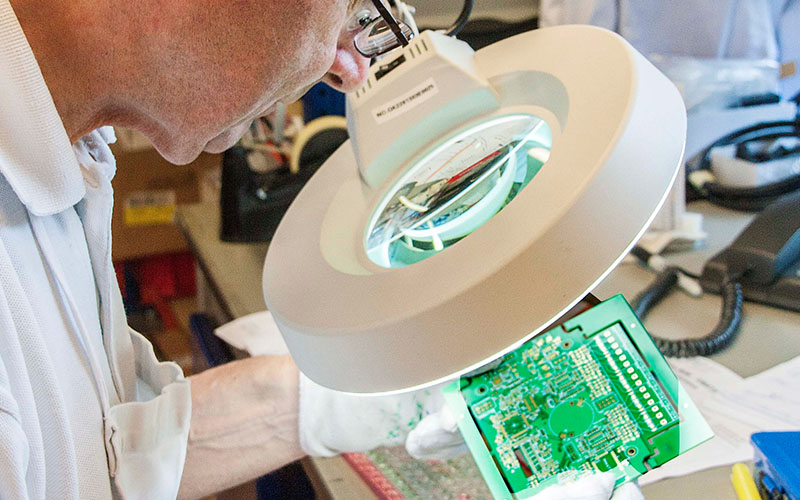 The most appropriate level and nature of testing can be determined to balance complexity, style and product function. Wherever possible, our CEM testing is carried out in-line with production to maximise efficiency, early detection and cost effectiveness for our customers.
Our customers often rely on us to work to complex test procedures in order to reduce final testing  requirements at their site and save valuable time.
Baseline to complex testing
100% AOI 3D automated inspection on all SMT assemblies
Full functional test to your specification or a collaborative engineer-led solution
Custom jig assemblies
RF Testing
In cell testing
In circuit testing
Ongoing Support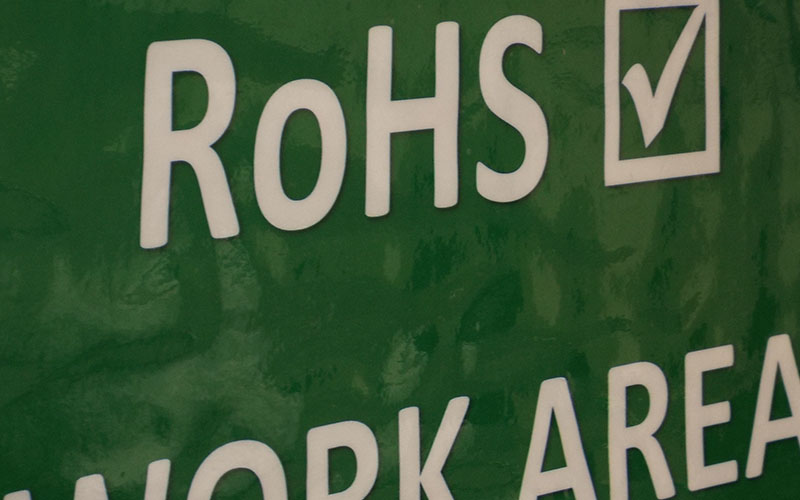 All our PCB assemblies are covered by a comprehensive 1 year warranty service, ensuring quick turnaround for minimum customer impact. Repairs to assemblies out of warranty are also available on request.